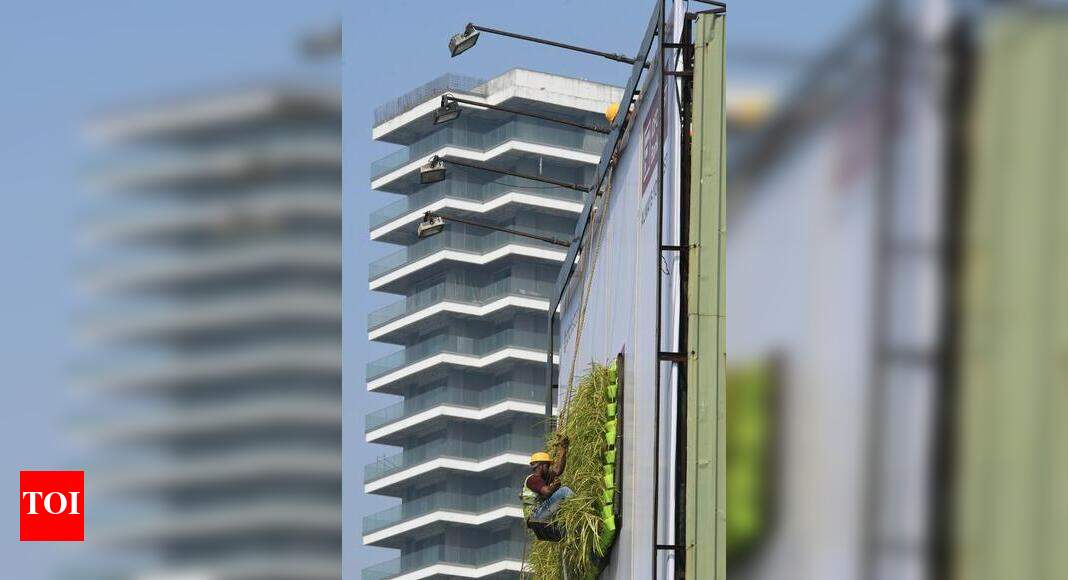 "Vertical greening will help keep the urban project site cool" | Goa News
Panaji: The Goa State Environmental Impact Assessment Authority (Goa-SEIAA) has asked a builder to develop vertical gardens as part of their upcoming construction project in Panaji. The authority said the vertical garden will help lower the temperature at the project site.
The Goa-SEIAA made the recommendation after reviewing the proposal at its meeting last month.
"It has been suggested that the project developer place earth belts in the center of the building and a vertical garden to cool the area," the authority said.
However, it has not yet given its approval to the project and has decided to conduct a site inspection to verify "site conditions" before discussing the project.
"The authority suggested to the project developer to set up a sewage treatment plant, electric charging points in the
parking lot
and provide solar panels and a solar water heater," said Goa-SEIAA , recommending the incorporation of measures that will make the project environmentally sustainable. .
Last month, the Goa-SEIAA, during its meeting, decided that a fine of Rs 500 to Rs 1,000 per day would now be imposed on project promoters who do not submit the Environmental Impact Assessment (EIA) on compliance with the conditions and recommendations made. for the project by the authority.
Conditions are set to ensure that projects do not have a negative impact on the local environment and include appropriate mitigation measures, such as planting local tree species, etc.
In accordance with the EIA notification published on November 26, 2018 by the Union Ministry of the Environment, it is mandatory for all project promoters to submit a semi-annual compliance report.
"We observe that the reports are not submitted by many," decided the GSEIAA at its meeting on 12 November.