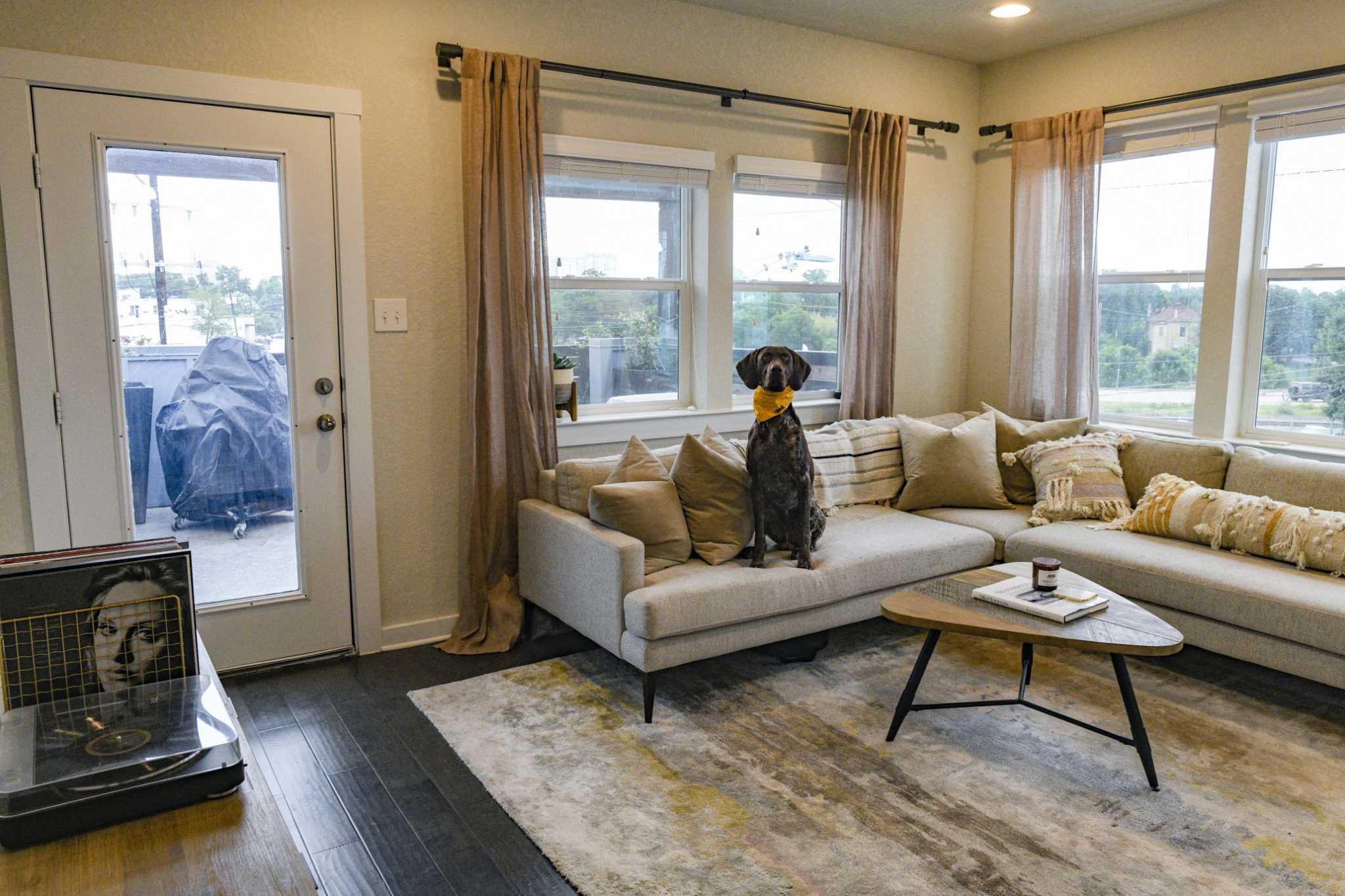 Top Floor of Lone Star District Townhouse with Challenging Layout Remodeled for Entertaining Living Space in San Antonio
In many homes there is a space – an extra bedroom, a living room on the second floor, a large landing – that seems to slip through the cracks, from a design standpoint. So it ends with a mishmash of sofas, chairs, lamps, tables and other worn out furniture.
The young couple living in the Lone Star neighborhood, just south of downtown, didn't want this to happen in the top-floor bedroom of their brand new three-story townhouse. So they called in an expert, interior designer Amber Guyton, whose company Blessed Little Bungalow was based in San Antonio at the time.