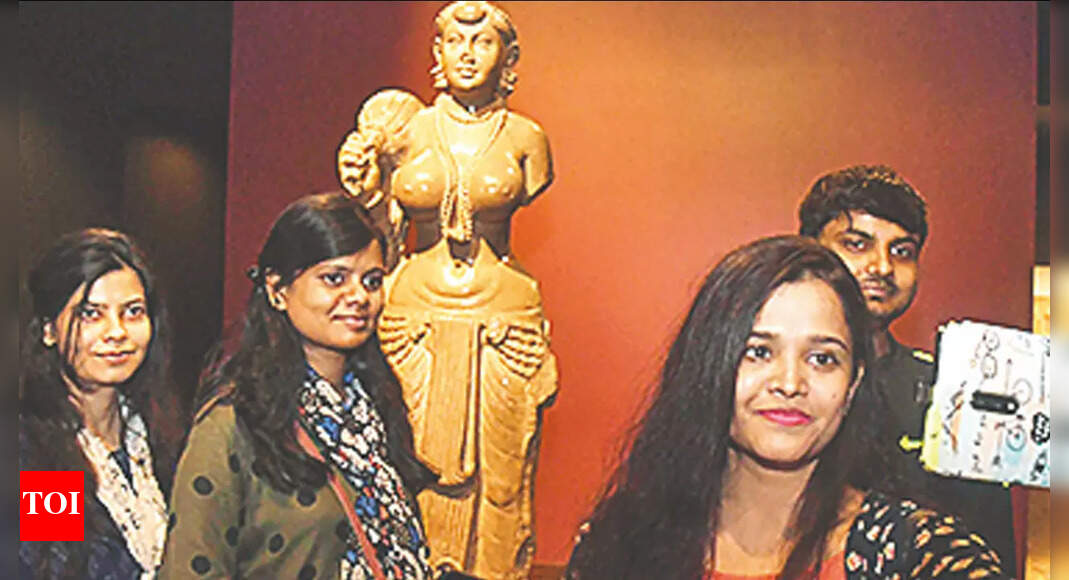 patna museum: ready patna museum excavation layout | Patna News
PATNA: While the modernization, renovation and extension works of the Patna Museum are in full swing, the officials concerned have made adequate arrangements for the archaeological excavations of the premises, which will begin soon. The excavation program was inaugurated by CM Nitish Kumar on May 2.
Vimal Tiwari, additional director of the museum, said that the layout of the extension of the premises was drawn from the east side to the south. "The excavation works will soon start from a garden near the main gate for which we have already obtained the license from the Archaeological Survey of India (ASI). As per the plan, we have made trenches of 10/ 10 meters and the excavation will be carried out accordingly. We will expand the area according to our findings," he said.
Earlier in 1996, terracotta pottery and small balls dating from 2,500 to 3,000 years ago were found near the main gate during the construction of a fountain on the premises. "Since then, no excavation has been carried out there. The pottery and small balls discovered have been kept in a gallery," said Shankar Suman, the curator.
Physical works to extend the museum are nearing completion while renovations to the British-era building will begin from June. The building's construction department constructed a U-shaped G+1 structure spanning the left, right, and rear of the old building. It was built on an area of ​​7,078 square meters.
The new building will house two audio-visual galleries themed 'Origin of the Ganges', showing the evolution of civilization on the banks of the river and 'Patliputra' to shed light on the emergence of the city on the banks of the Ganges. It will include offices, a reception, an auditorium, a conference room, an orientation room and storerooms.
Tiwari said the old structure will be retained. "We need to move all exhibits, antiques and art objects to the storage room in the new building, packing them properly. Once renovation work on the entire interior structure (including roof treatment) has begun, the museum will be closed to visitors from June. Once the work is completed, the museum will have a new design for the galleries and the exhibition area," he told TOI on Tuesday.